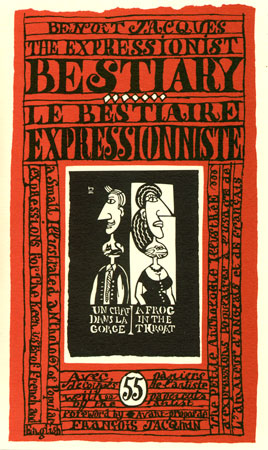 THE EXPRESSIONNIST
BESTIARY
1990
French and English
proverbs and expresions
illustrated with 55 papercuts
by Benoît Jacques.
Format 11 x 17,5 cm.
128 pages. Paperback.
Black and white offset printing.
Foreword by François Jacqmin.
A small visual anthology
devoted to animals living
amongst french
and english proverbs.
5 reprints since its
first edition in 1990.
ISBN: 2-9522190-4-4
14,00 € TTC