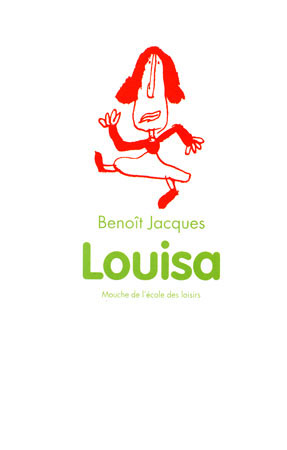 LOUISA
2001
Editions de L'Ecole des Loisirs
Not available for sale through B.J.Books
French text and drawings by B.J.
Black and red offset printing.
Format 12,5 x 19 cm. 64 pages. Paperback.
Two colours cover on white. Mat varnish.
As the narrator gets more and more confused while telling the story, Louisa, the hero, seems to have disappeared in between the pages of the book.
ISBN : 2-211-061058-3
6,00 € TTC
Out of stock