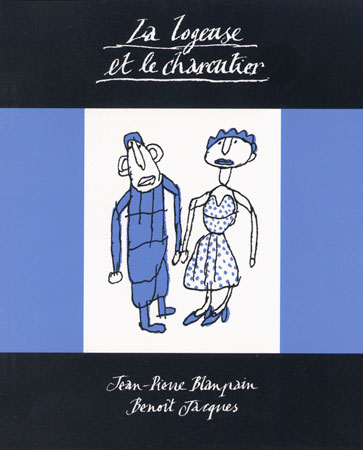 LA LOGEUSE
1996
Twelfth volume of the
"Brin de livre" collection.
Text by Jean-Pierre Blanpain.
Drawings by Benoît Jacques.
Format 11 x 14 cm.
16 pages. Paperback.
Dark blue and pink offset
printing on white uncoated.
Pink laid paper cover.
Flying jacket with black
and blue offset printing
on white matt coated paper.
Wrapped in a small plastic bag
closed with folded grey card.
Printed in France.